Considering the widespread concern for the economic and social recovery as soon as the evolution of the COVID-19 pandemic allows it, the Portuguese tourist board, Turismo de Portugal, has created a "Clean and Safe" stamp to distinguish tourism activities that ensure compliance with hygiene and cleanliness requirements for the prevention and control of the COVID-19 virus and other possible infections.
See the requirements and how to apply via this link.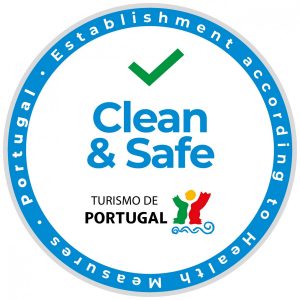 If you have this stamp, you can include this image in the photo gallery of your listing, provided you give us the appropriate credit for it.
Tambien pedes leer este artículo en Deutsch Français Português Italiano Nederlands