When a listing is registered, the capacity of the accommodation is calculated on the basis of the number of beds indicated in the listing. The beds in "Rooms – standard capacity" are those that set the standard capacity and only if "Extra rooms or beds" are selected, the maximum capacity is modified. This can also be indicated with an additional price in the price table.
In the following example, a double room and a twin room have been marked under "Rooms – standard capacity" and not in "Extra rooms or beds", therefore the standard and maximum capacity is 4 people, as indicated at the bottom of the screen: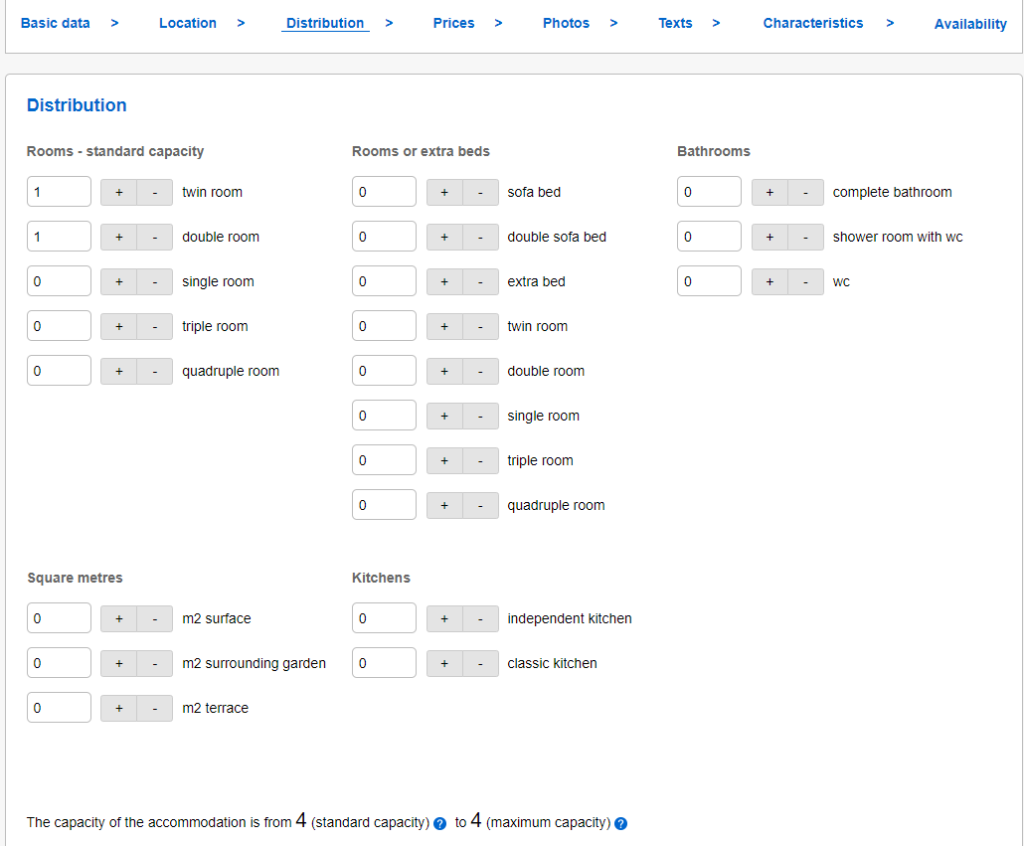 If you add a sofa bed and an extra double room within the section "Extra rooms or beds", then 3 additional places are added to the maximum capacity, i.e. it becomes accommodation with a capacity of up to 7, as indicated in the summary at the bottom.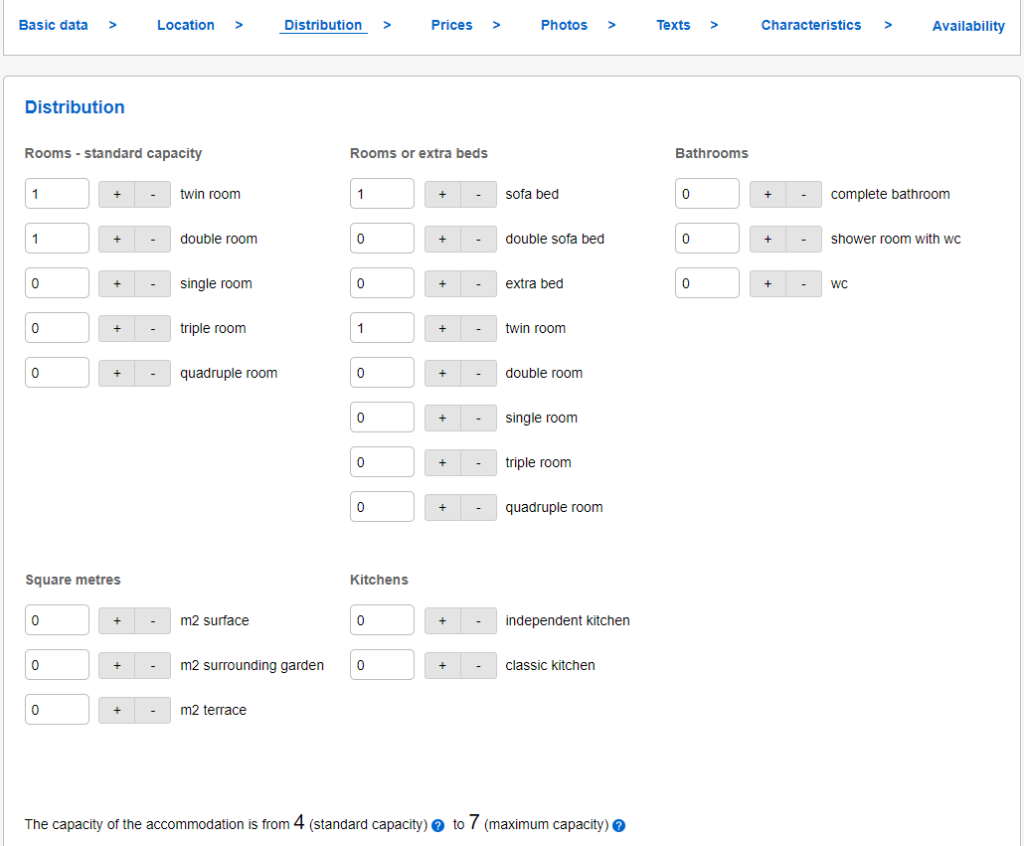 When extra beds are added, an additional price can also be added in the price table, depending on whether the extra capacity is booked or not: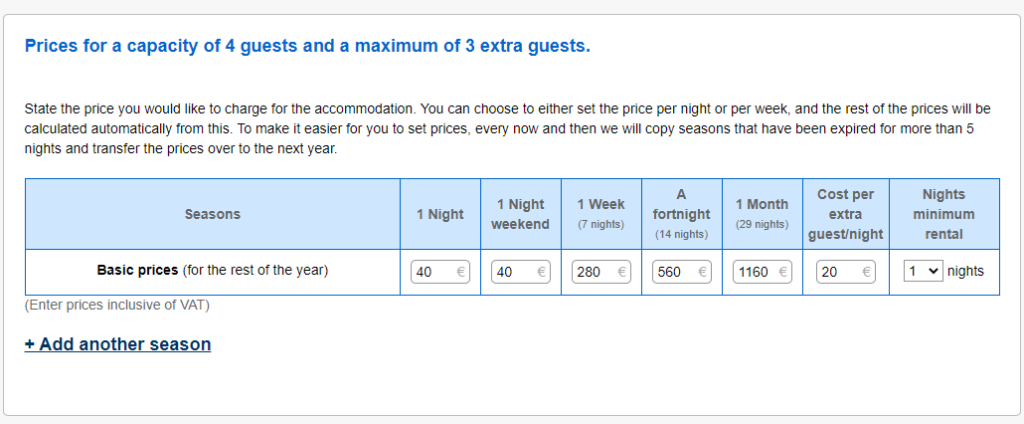 Tambien pedes leer este artículo en Español Deutsch Français Português Italiano Nederlands