The cancellation policy sets the period in which the traveller may receive a refund if they cancel their booking.
To change these settings, go to your AvaiBook panel. In the My accommodations menu, choose one of your properties and click on the tab Booking options, as shown in the image below.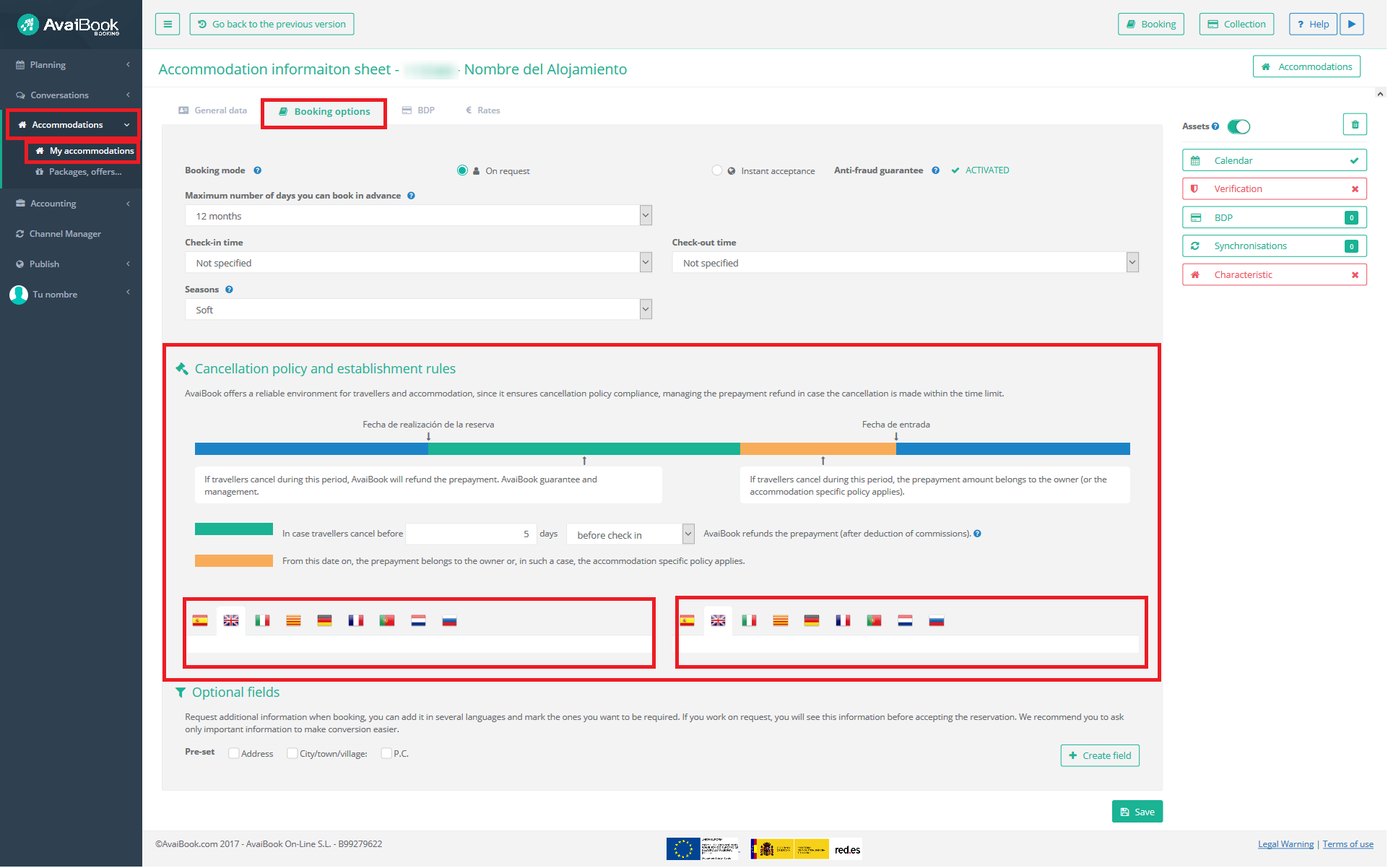 Remember that all accommodations must have a cancellation policy in their advertisements. If you haven't configured these settings, we will apply a default cancellation period of 60 days before the traveller's check in date at the accommodation.
Tambien pedes leer este artículo en Español Deutsch Français Português Italiano