In Rentalia you can apply an automatic increase to your usual rates and manage your listing in a more efficient way.
Based on the net income you wish to get from a reservation, this feature allows you to easily set the final rate taking into account the commission applied.
As part of your Free Plan, you can activate it at no extra cost from your AvaiBook private area.
Go to the Channel Manager section and select Rentalia among the connected channels.
In the drop-down menu, choose the accommodation in question.
You can choose to add a fixed amount or apply a percentage to the prices established in Rentalia. Don't forget to save your settings and you're done! You now have the automatic increase active.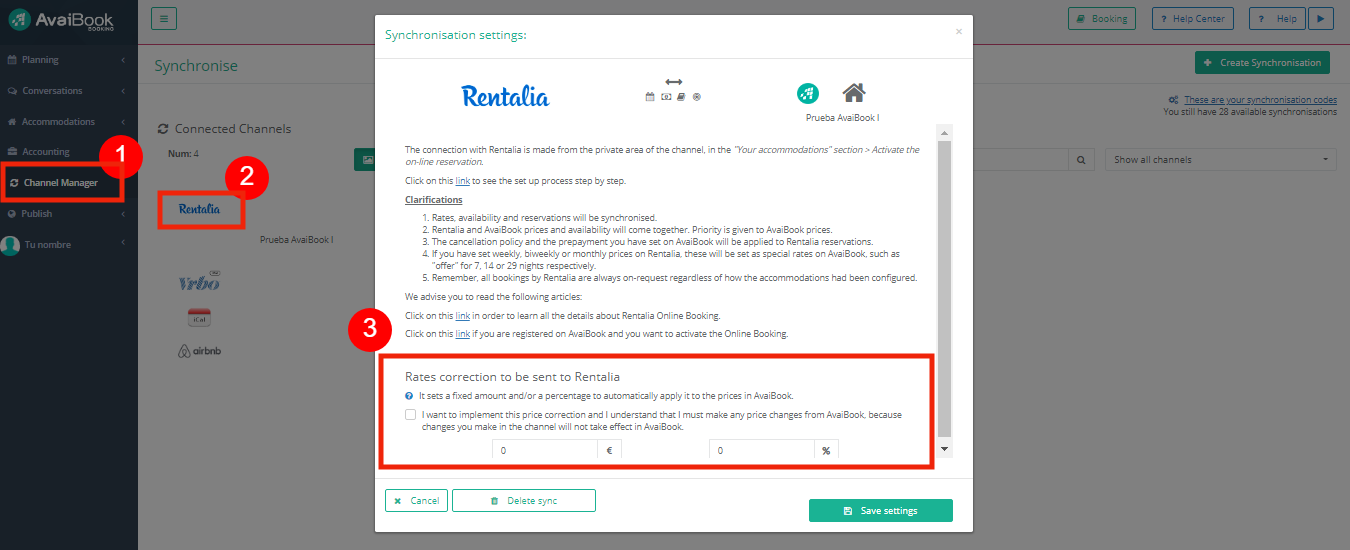 If you usually apply a different rate depending on the number of guests, please note that the automatic increase will only apply to your base or standard rate.
Similarly, it does not apply to possible extra costs (e.g. cleaning, supplies etc.).
Finally, remember that if you apply the price correction, you will have to update the tariffs from the AvaiBook panel, due to the fact that, if you carry out this same action from Rentalia, the changes will not take effect.
Tambien pedes leer este artículo en Español Deutsch Français Português Italiano Nederlands