Don't send your access details to anyone.
Rentalia will never ask you for your access details either by e-mail or telephone. You only have to enter them when you want to access your private zone.
Access only if the page has a padlock in its address string
If you receive an e-mail that appears to be from Rentalia and it asks you for your access details, ensure that the address of the page where you are going to enter your details begins with HTTPS accompanied by a padlock.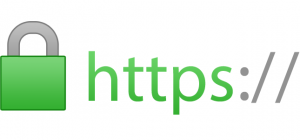 Don't send your bank details to anyone
If you have to give your bank or card details to a Rentalia employee to make a payment, make sure you are talking to your usual manager or call Rentalia yourself.
Do not trust parties who are willing to send you more money than you are asking for.
The normal thing is that nobody will want to pay you more than you are asking for your accommodation. Do not believe in offers from travellers who propose paying you or sending you transfers for larger amounts.
Analyse the message, text and tone thoroughly
Do not trust parties who are in too much of a hurry or tell you unbelievable tales. If you feel under pressure, perhaps it is a sign that something is not as it should be. As with the typical con-tricks we have all seen and heard of, those on the Internet are usually based on stories full of details that generally a normal user would not mention.
Only you should give authorisation for your advert to be published on other portals or by other advertisers
Don't agree to pay if someone contacts you asking for money in exchange for sending you contacts coming from other websites. Rentalia will not contact you to publish your advert on other portals and if we do reach an agreement with a foreign website, you will be duly informed.
Tambien pedes leer este artículo en Español Deutsch Français Português Italiano Nederlands