You may have a positive amount of money in your AvaiBook account but still not have received the money in your bank account. This may be because the money is being withheld or because it doesn't exceed the billing threshold.
Amount withheld
To check if money is being withheld from you, go to the Accounting section of your AvaiBook panel. If you hover over the icon of the corresponding booking with your cursor, you'll see the reason for the withholding and the date on which the money will be available.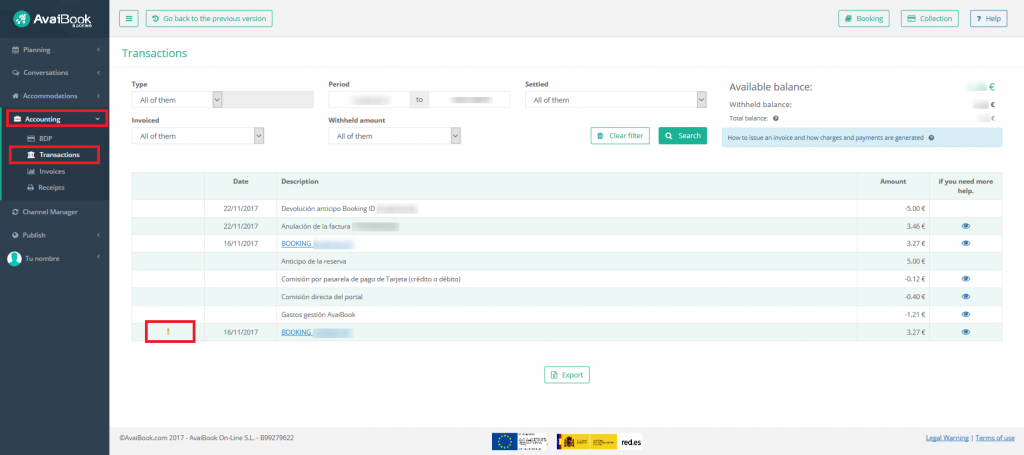 U
Billing threshold
Check your billing threshold in the My data section of your AvaiBook panel. While we set the threshold at €1 by default, you may have changed this setting. The money is automatically transferred to you when the money available exceeds the limit you have set.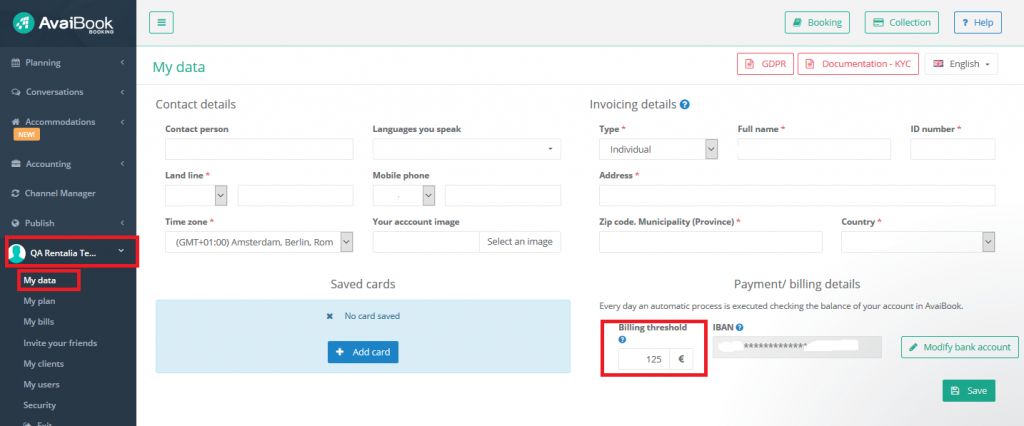 Tambien pedes leer este artículo en Español Deutsch Français Português Italiano